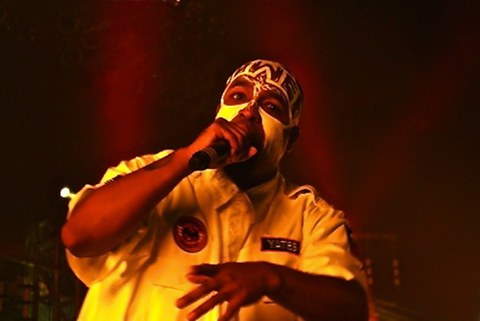 "Ever been to a Tech show?"
In case you haven't and you're wondering what all the fuss is about, look no further than the recent review written by the Arizona Daily Wildcat on the Independent Powerhouse Tour's stop in Tucson, AZ.
The college paper does a wonderful job at describing the powerful and hypnotic effect that Tech N9ne has on an audience:
Audience members were consumed by Tech's energy as he spit lyrics and stomped across the stage with a liveliness that was impossible to ignore. The rapper was possessed by his sometimes sadistic persona, but instead of it being something to fear, it was frighteningly awesome. The effect was contagious and the crowd was overcome with the destructive energy that Tech himself was generating.
Click here to read the entire review.
CLICK HERE FOR TICKETS AND VIP PACKAGES TO
THE INDEPENDENT POWERHOUSE TOUR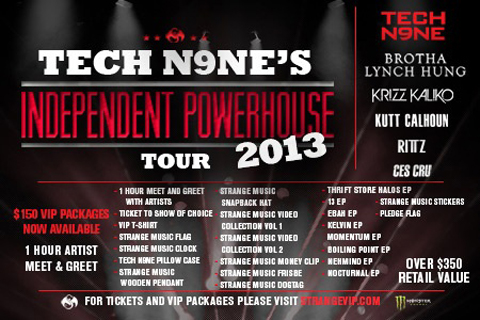 What's your favorite thing about a Tech show?
Leave your thoughts in the comments section below.