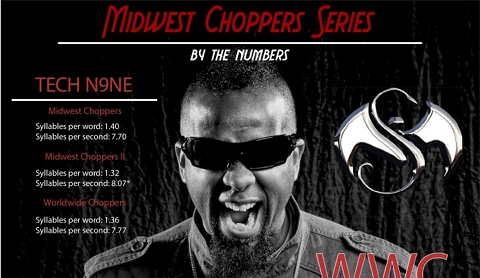 Have you ever wondered who spits the most syllables per second in "Worldwide Choppers"? Of course you have.
Look no further than this infographic sent to us by Ben Luschen, dedicated fan and Technician.
Here you have every Choppers song broken down by
The emcee
Syllables per word
Syllables per second
This is hip hop broken down to a science!
Click on the photo below to check it out!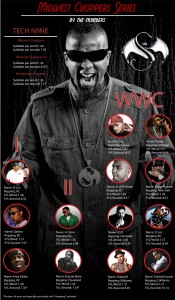 What do you think of the results?
Are they what you expected?
Leave your thoughts in the comments section below!