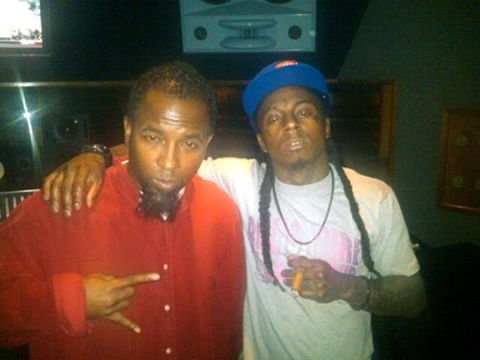 These days it seems that everyone can take a meaning out of anything, even if it's just not true.
For the latest example of this phenomena we turn to Tech N9ne and the song "Rock-a-bye" from his upcoming album Something Else. The song was available for download by entering the Monster Energy Tech N9ne Fan Challenge (remember to have your copy of the Strange Music Independent Powerhouse Sampler handy when entering the contest) and has since been misunderstood as a diss to Lil Wayne. Why would Tech N9ne diss the guy that blew up his name by giving him an appearance on Tha Carter IV and blessed him with one of his most memorable verses on All 6's and 7's is anybody's guess, but that didn't stop people from speculating.
Tech N9ne went on Twitter to clear the air.
Now that the record is set, please enjoy the song for what it is. The only beef we're about is on the grill.
Follow Tech N9ne on Twitter @TechN9ne
What do you think Rock-A-Bye is about? Did you think it was about Lil Wayne?
What do you think of lean and its prominence in the hip hop culture?
Leave your thoughts in the comments section below.