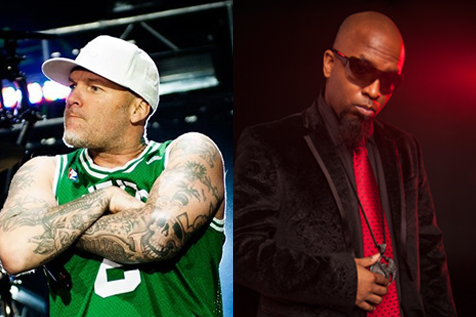 Does Tech N9ne have another collab in the works for Something Else?
Out on the road for a string of live performances, Tech got the chatter going on Twitter as he confirmed a phone call with Limp Bizkit frontman, Fred Durst. We can only assume it's for collaborative purposes, but who knows? Fans may recall Fred Durst previously reached out to the Kansas City King just before the release of All 6's And 7's.
Whatever it was, it seems to have Tech very excited.
Fred Durst shortly responded with this, a seeming indicator of a collaborative effort in the works.
Stay tuned for more developments.
Would you like to see a collaboration between Fred Durst and Tech N9ne?
What's your favorite song by Limp Bizkit?
Leave your thoughts in the comments section below.