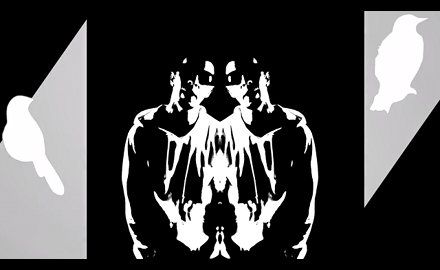 Enlightenment or willful stupidity?
The choice is yours.
Ubiquitous flexes the knowledge muscle in the trademark hard-edged CES Cru fashion in his latest solo music video "Cave Bitch".
Directed in a stunning stylistic flourish by Justin Marmostein, the black and white motif and rotoscoped treatment definitely lend to the bleak-yet-amped production by KC producer stable Leonard DStroy.
What did you think of the music video and the song?
Leave your thoughts in the comments section below.
CLICK HERE TO PURCHASE CONSTANT ENERGY STRUGGLES