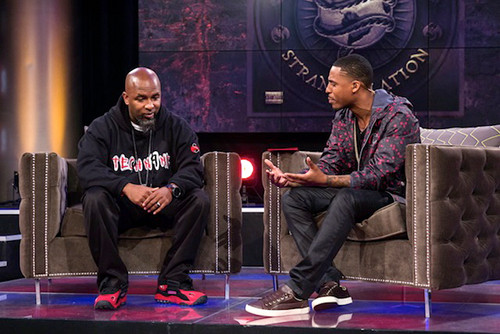 Revolt TV met the King of Independent Hip Hop and the appearance was nothing short of stellar.
While in California for the Musink festival, Tech N9ne made an appearance on Revolt TV's staple show Revolt Live. Host DJ Damage introduced Tech to what was probably a very new audience and had Tech reveal his background as an emcee and his deep rooted experience as a hip hop artist.
Tech also revealed his early history with major label imprints under Jimmy Jam & Terry Lewis as well as Quincy Jones. Of course those situations, while leading him to revelations that he would carry with him for the rest of his life, didn't work out, as Tech is now the Vice President of Strange Music. As Tech tells it…
"I got my first record deal in 1993 with Jimmy Jam and Terry Lewis. They did Janet Jackson's music. That went sour even though we're still cool. They didn't know what to do with me. I've always been ambidextrous. I've always been different. The people that worked for them didn't know what to do or what genre to put me in. That didn't go right. In 1997, I got signed to Quincy Jones. So from Michael Jackson to me—they saw the star quality in me, I guess. After doing that in 1997 and then signing with JCOR/Interscope in 1998, I met my partner Travis O'Guin in 1999 and we started Strange Music because who knows better how to do me than me. We've been doing this for 15 years strong. It's a beautiful thing. We're still on the incline after all these years."
Word to that!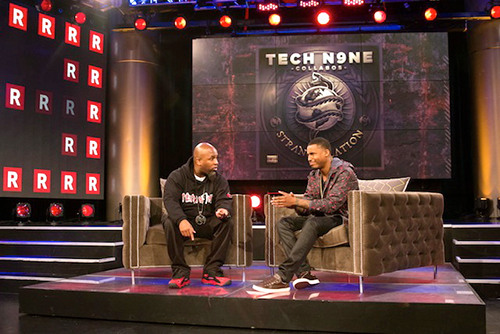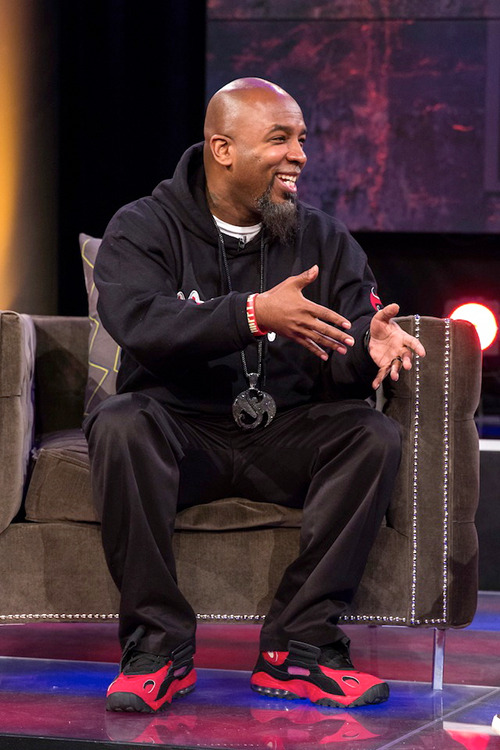 CLICK

HERE

TO PRE-ORDER
TECH N9NE COLLABOS – STRANGEULATION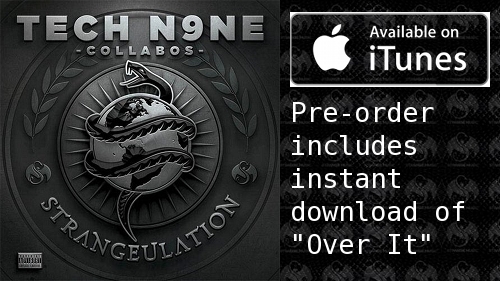 – What do you think of Tech making an appearance on Revolt Live?
– Do you watch Revolt TV?
Leave your thoughts in the comments section below.