The fans and the views have spoken: the music video for Tech N9ne's "Over It" is a smash!
With being the fastest-growing music video that Strange Music has ever released, many fans were exposed to the debut visuals from Tech N9ne Collabos – Strangeulation. Set amidst a mystical setting in which Tech plays up to his status as one of the kings of hip hop, the striking music video is unlike anything ever seen, and has garnered quite the enthusiasm on Twitter. Responses range from questions of who Tech is rapping to at the end of his second verse to downright joy over the epic and dramatic music video.
Check it out
CLICK

HERE

TO PURCHASE
TECH N9NE COLLABOS – STRANGEULATION FROM BEST BUY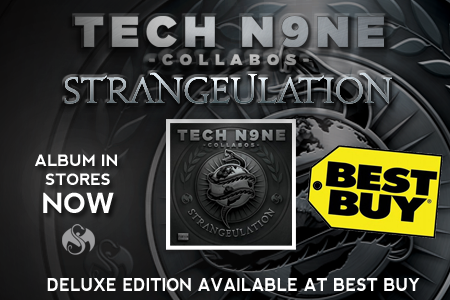 What did YOU think of the music video?
Leave your thoughts in the comments section below.