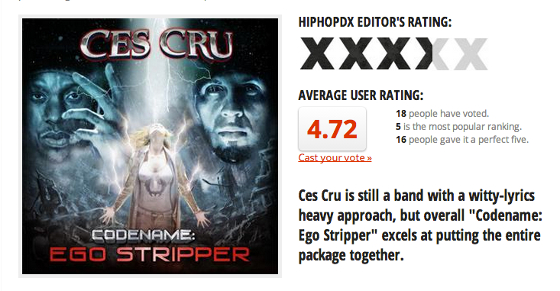 With a new CES Cru record comes a whole new set of reasons to love CES Cru. Substance never sounded so good, and HipHopDX has taken notice in their review for Codename: Ego Stripper.
CES Cru's latest gets the microscope treatment by DX in their review of the record. The album is praised from the jump with Ubi's verse on "Fate", called by the reviewer "Arguably his best lyrical performance to date." The accolades continues as the reviewer notes "Pressure" (featuring Rittz) to be the strongest track on the album. Overall the album is credited from front to back for its quality production and intense lyrical mastery, earning a "better than" comparison to CES's debut Strange Music album Constant Energy Struggles.
PEEP
"Sound Bite," the lead single, simply jams. Godemis continues to work in the lyrical provocateur continuum, spitting ("The radio don't even give us no play but we don't give no shits"). Ubiquitous is equally impressive, making canny allusions to historic figures fans may not have heard since Humanities 101. The most remarkable aspect of the duo is their inherent symmetry. When one emcee is on the mic, the other is perfectly content playing hype-man, leading to a level of chemistry that usually takes groups a while to master.
CLICK HERE TO READ THE REVIEW
CLICK

HERE

TO PURCHASE
CODENAME: EGO STRIPPER ON iTUNES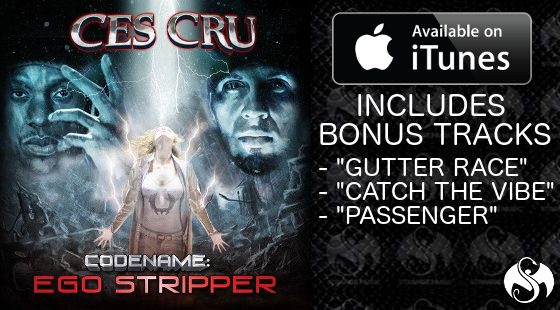 What'd you think of the review?
Leave your thoughts in the comments section below.