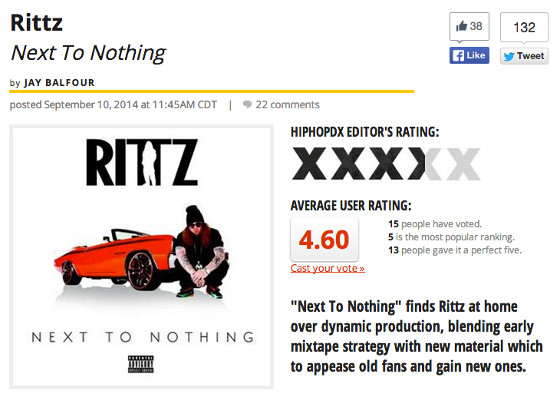 Peep another review for Rittz from his newest album, the incredible Next To Nothing.
This time HipHopDX joins the critic's circle and throws down their two cents on Rittz's highly anticipated follow up to the new-classic The Life And Times of Jonny Valiant. The review takes note of Rittz's vulnerability on tracks like "Basket Case" and his incredible double-time flow throughout.
Check it out:
Rittz also manages several-syllable rhymes at speed, but when he switches up his flow considerably or slows down completely he pulls off some of the album's best moments. "Going Through Hell" is one of them and stands apart from most of the rest of the songs as specifically and especially personal as well as a live instrument outlier. A strong case could be made for Rittz sounding his best on electric guitar tinged tracks. In the second verse he cops to a fear-fueled abortion experience after a generally bleak life update in the first: "My lady just told me she pregnant and begging that we can keep / The baby that she conceived / And wouldn't consider the total, we gotta get rid of it. Why are you tripping and acting like you don't remember what we agreed?"
CLICK HERE TO READ THE FULL REVIEW
CLICK

HERE

TO DOWNLOAD
NEXT TO NOTHING DELUXE EDITION ON iTUNES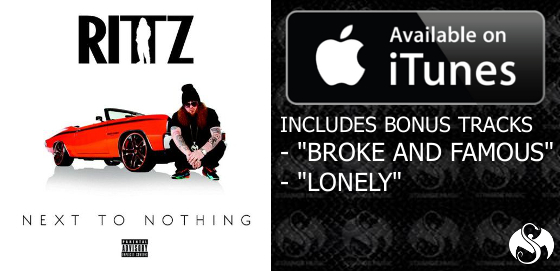 What did you think of the review?
Leave your thoughts in the comments section below.