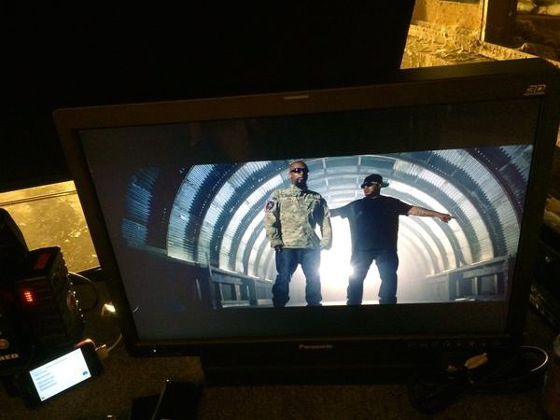 Two of the finest choppers to ever do it and one camera. Thank you hip hop for making this a reality.
Twista just took to Twitter to confirm a music video for the song "Crisis" featuring Tech N9ne from Twista's latest album Dark Horse. The frenetic and high-energy track features the two masters of intricacy trying to out-rap the other. Who won? We still couldn't tell you, but the song is amazing.
Check out Twista spilling the beans on the upcoming music video.
Here's a clip of Tech N9ne trying to get his rhymes right for his appearance.
Check out these behind the scenes clips from the set!
Are you looking forward to this music video or what?
Leave your thoughts in the comments section below.