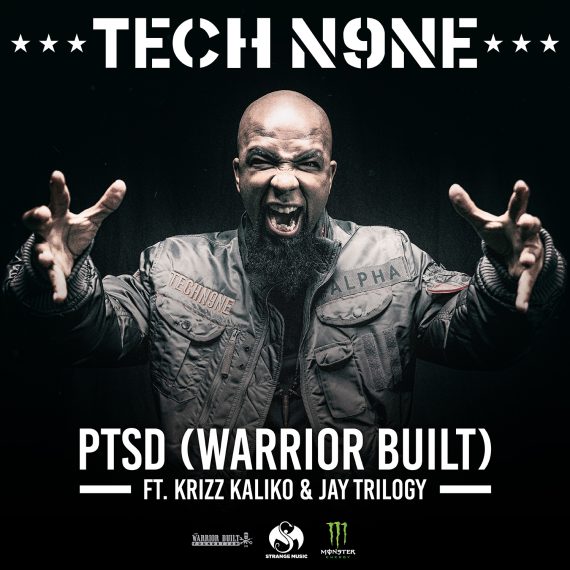 Last summer, thousands of emcees submitted their verse for the chance to rap about the hardships of PTSD alongside Tech N9ne as part of Tech N9ne's Warrior Built Emcee Contest. After listening through each submission, one came out on top: the verse made by Jay Trilogy.
Earlier this year, Jay Trilogy came out to Kansas City and collaborated with Tech N9ne to refine the effort and create video to bring it to life, and now it's time to unveil the powerful collaboration.
First premiered by DJBooth.net, "PTSD (Warrior Built)" hosts Tech N9ne and Jay Trilogy spitting rapid-fire, passionate verses–paced by a powerful hook from Krizz Kaliko–capturing just a small snapshot of what living with PTSD can be like.
When the song hits iTunes, all proceeds from this contest will be donated to the Warrior Built Foundation, an organization that honors soldiers sacrificing their lives for our country.