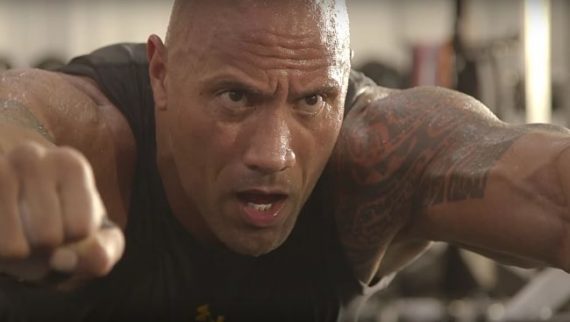 Strange Music fans come in all shapes in sizes, but I think it's safe to say none are bigger than The Rock!
After posting about working out to ¡MAYDAY!, The Rock continued to show love to Strange Music, except this time, instead of Instagraming  it, he released a video of his workout set to the score of Tech N9ne's collaboration with Serj Tankian, "Straight Out The Gate". Check it out!
It's exciting that The Rock is such a big Strange Music fan! If watching The Rock push himself set to the high-octane energy of "Straight Out The Gate" doesn't make you want to hit the gym, nothing will!