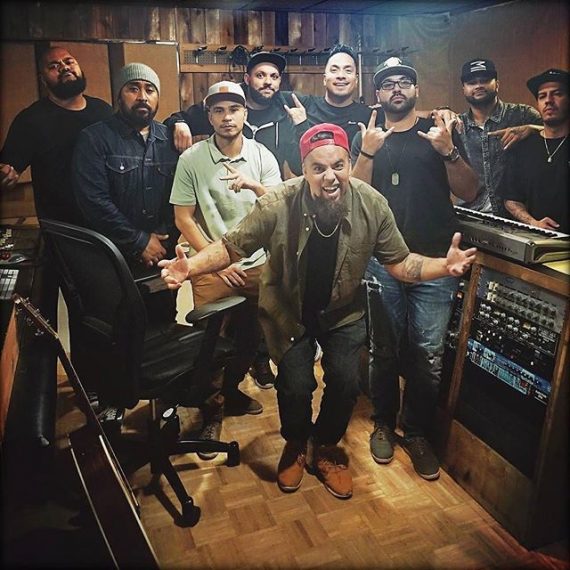 A live look at ¡MAYDAY! and Common Kings on the Lost In Paradise Tour.
Seriously, though…
In addition to a nationwide tour, the two high-energy groups also came together for not one, but two collaborations on ¡MAYDAY!'s Search Party album ("Pretender" and "System").
Now, as Common Kings hinted at in a recent interview, it looks like ¡MAYDAY! is returning the favor.
A picture is worth a thousand likes, but it doesn't tell the whole story. To get the full scoop, we reached out to Wrekonize, who was happy to elaborate.
"After we knocked out a tour together, the next natural step was to make some music together.
First, we reached out to them to include them on two records from Search Party. Then they returned the favor and invited us on to a new single of theirs from an upcoming project. The record is called "Today's a New Day".
It's a super dope vibe on this one. They recently had a few days off in Miami from their tour with Matisyahu so we used that time to shoot visuals for the upcoming joint."
No details as to when the song is expected to drop, but thankfully we have those Search Party collaboration to tide us over.
CLICK HERE TO LISTEN TO SEARCH PARTY ON SPOTIFY!