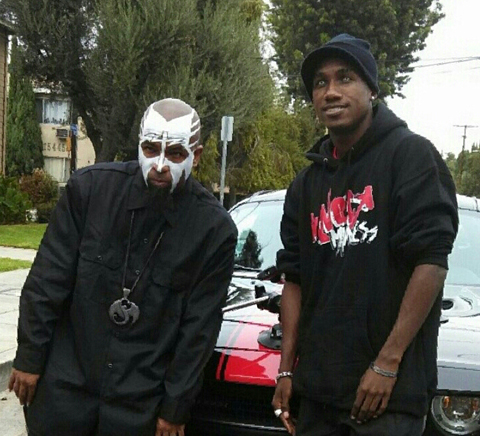 We're sure by now all of you have heard the neck-snapping new track from Hopsin "Rip Your Heart Out" ft. Tech N9ne, and if you haven't, you need to get on that now.
To make things even more dope, while in L.A. for his appearance on Skee Live, Tech and Krizz linked up with Hopsin to shoot the video for the lyrical slaughter that is "Rip Your Heart Out".
While we don't know when the video will be released, the few pictures we've seen from the set act as assurance that this video will be just as dope as the track itself.
See more pictures from the set below:
CLICK HERE TO PURCHASE TECH'S NEW EP
'THERAPY: SESSIONS WITH ROSS ROBINSON'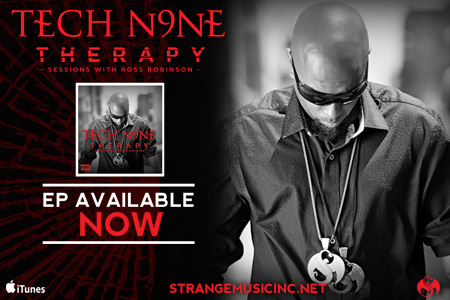 What do you think of the new track?

Would you like to see Hopsin and Tech collab more in the future?
What other Strange artists would you like to see Hopsin collab with?
Leave a comment below and let us know!